Web App and Mobile app –  Native mobile apps and web apps are both very different not just for users; they are also developed and deployed differently, so it is important not to get the two confused. A Native App is usually developed for a particular mobile platform such as iOS for the Apple iPhone or Android for a Samsung device. These can be downloaded and installed on the device directly via an app store and have access to system resources, such as GPS and the camera function. Mobile apps run on the device itself. Google Maps, Instagram, and Facebook Messenger are some examples of popular mobile apps. Web apps, on the other hand, are accessed via mobile's or web's browser and will adapt to whichever device you're viewing them on. They are not native to a particular system and don't need to be downloaded and installed. For their responsive nature, they do indeed look and function a lot like mobile apps —and this is where the ambiguity arises.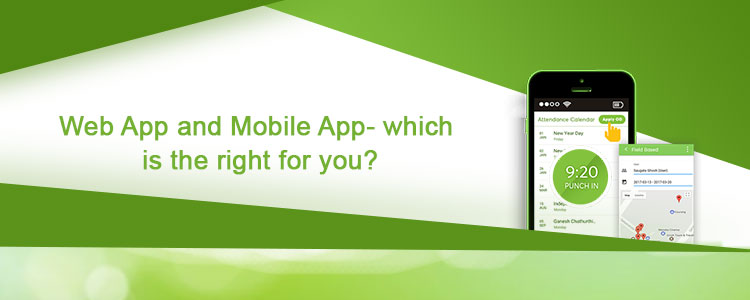 There are some factors that will help to understand the difference between mobile native and web apps clearly.
1) Platform-
When you hire the best mobile app development company, they create a native mobile app for one platform. They are platform-specific- that is  IOS for Apple iPhone and Android. Users are required to download them from the app/play store. Also, these apps are allowed to access system resources like GPS, contacts, and so on. Some examples of native apps are- Instagram, Paytm, etc. On the other hand, web apps are not platform-specific. They are accessed on the browser of mobile or desktop which needs an Internet connection and adapts to the device which they are viewed on. Users are not required to install or download them to use them. Furthermore, they are very responsive just like a mobile app.
2)Development
The creation and deployment of the app can be done on both native mobile platforms and web browsers according to your needs. Both of them have distinguished app development processes. Mobile platforms follow unique native app creation steps. Also, the programming language used by each platform is different too. For example- Java for Android and Swift for iPhone. Whereas web apps make use of Web application frameworks for their development.Some popular frameworks are- JavaScript, HTML5, and CSS3, etc. There are various frameworks and tools in the market that develops both the apps. All this depends on your budget and the right app development company as they can help you find the best option for your business.
3) User Interface
The user interface of mobile native apps and web apps UI looks the same. There are only certain minor differences which will not be easily visible to the user. A native mobile app UI is designed keeping in mind the platform and its guidelines. The graphical UI should be so that users are able to view and load it fast on their mobile devices. A Web app UI is flexible as it can adjust many devices. A web application can be viewed on a desktop, phone, or a tab. Thus, its design should be coherent which works well on any device irrespective of the screen size.
4) Expenditure
As native apps are faster and efficient, they are an expensive investment. It is crucial that you hire the best mobile app development company for assured quality and long-run from the apps. This makes them a bit more expensive. While web apps are not expensive to create. But to maintain their quality on so many platforms, a lot of maintenance cost is required.
5)Internet Connection
Some mobile native apps can work offline but need an internet connection for updates whereas web apps need a continuous internet connection. Also, they update themselves whenever you run them.
It is essential to know the difference before the organization decides to develop an app.  But in the end, the decision depends on the budget and requirements of the business.