Mobile market has grown and evolved considerably over the last years and the experts predict its continuous growth over the time. Mobile market has contributed to the growth of mobile apps and revenues. The development of top-notch mobile app requires time, patience and investment. Mobile app development company in Noida has it all that one needs while developing an app.
The tremendous growth of mobile apps in this digital world has increased tenfold and according to Statistic report, 'In 2017, consumers downloaded 178.1 billion mobile apps to their connected devices. In 2022, this figure is projected to grow to 258.2 billion app downloads'. With such a huge popularity comes the hot topic of how mobile apps make money or how to make make money from the mobile apps? This question poses a dilemma for those who either want to develop a mobile app for their business or who want to develop mobile app as their business.
Before getting into the how's and what's, it is important to clearly understand that there are basically 2 types of apps available in the play store. One is free apps which is available to the users without any cost and other is paid app where one has to pay a certain amount to download the app. Mobile app development company in Delhi are best known to build applications on these famous platforms. Free apps are taking control of the room because it is projected to be downloaded three times more than the paid apps. Nowadays, the market is defined based on these type of apps. Below are some of the tips to showcase how to entice users and make money from the apps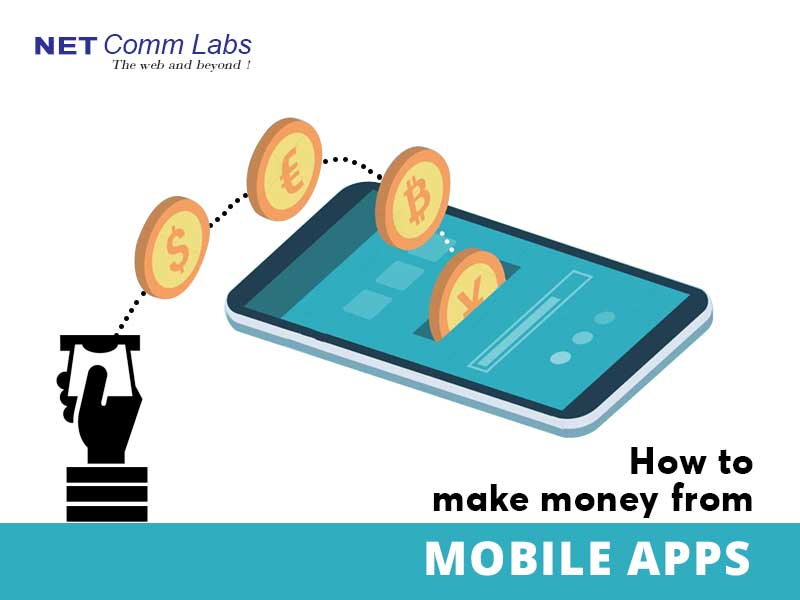 The platform
Choose your platform wisely. The best mobile app development company in Delhi helps you to choose the platform according to your needs and your customer's requirement.
The first thing you need to do is decide- for what platform you want to design your app? Due to differences in the market and user penetration, app development on a particular platform greatly affects the earning. Today, Android platform is highly recognized and used because of its increasing market value and usage. iOS comes after Android with its substantial security reason and user preference.
Type of revenue
The effective revenue model helps Mobile App Development Company in Noida to develop bespoke mobile app solutions for the customers. Due to expertise in this field, the revenue model like in-app purchase, advertising, sponsorship, referral marketing etc. helps to get  the best out of apps. Simultaneously, it makes the users purchase any premium models. Some revenue also works with the trial period, i.e. as soon as the trials are completed or trial time is over user has to purchase the app or the features to get services.
Cost Per Install Networks (CPI)
This is a new concept wherein, you have to pay to the third party whenever your app is downloaded. CPI network is beneficial as it allows to create ad campaigns which targets the desired customers and prompts them to install the app. Leading Mobile app development company in Noida, Delhi NCR India including (Ghaziabad, Gurgaon, Faridabad) helps to grow business by increasing user base and monthly active users, which also helps to push the app up the store charts.