For every business owner, the success of its enterprise matters the most and taking the right steps every time is crucial for its overall success probability. Ensuring a strong online presence of your business can help in attracting and retaining potential customers. Your website is the first point from where customers set long-lasting impressions about your brand and the value it offers. Hence, having the best website is not a choice but a necessity. You can choose Netcomm labs, one of the top website development companies in Noida and India. They offer professional web designing & development services that are highly impressive.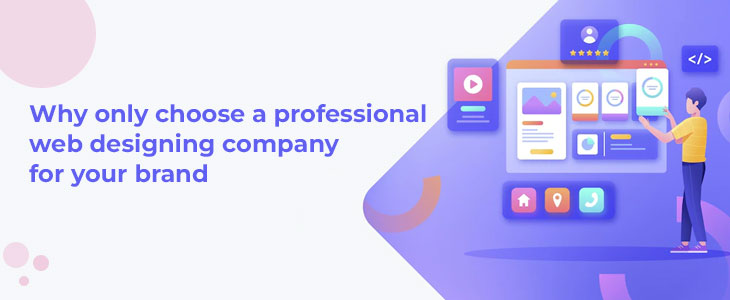 Here's why you should only trust a reputed web design company
They offer specialists for every task
Indeed a lot goes into making an impactful website. An experienced web design & development company has on board professionals who can execute technical functions at every step. Right from communication to functional expertise you can get a bunch of specialists to make your website
The other good thing about the best website development companies in Delhi NCR & India is that they deploy the latest technology in executing any work. A professional web development & design company knows that they have to sustain their image in the market and hence they take the help of the latest technology to make your website more appealing
The best website development companies in Delhi & India offer quality assurance at each and every step. Experience and professionalism gets reflected in their work outcomes and if you don't want to take any risks then only trust a company that is into this business for a long time & has good experience too
On-time delivery of projects
The most promising Website Development Companies Noida \Delhi NCR or India ensure that the client is always happy. Right from comprehending all their needs to executing the work on time, a good website development company will ensure that your website is designed and developed in the best way possible & that too on time
So, next time when you decide to go for web design or website development make sure to only choose the leading website company in Noida \ NCR or India. Also research well and don't forget to check their clients and past projects before finalizing the deal.