SEO is of high importance when you opt for website development as this is one of the most important tools to drive organic traffic. Without visibility, a brand has a higher chance of not making it to the success list. However, with SEO one can surely make the most of their website and reach the right audience in no time. So next time when you opt for web development keep SEO as your priority.
Here are some of the benefits of SEO that you must consider. Also, don't forget to get your website developed and designed by Netcomm Labs the best website development company in Delhi NCR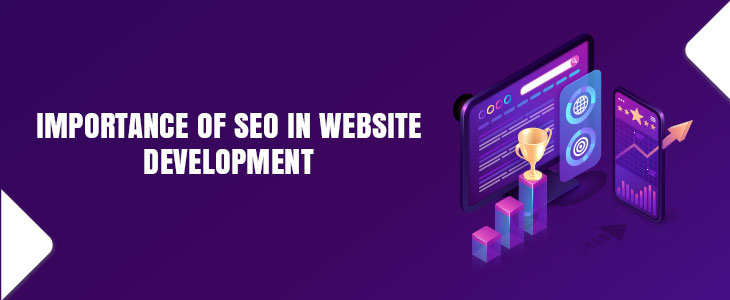 When you develop the website with SEO work in it, you will be able to attract potential customers and increase your sales locally. Almost every consumer searches for what they are looking for on search engines and based on those results they make their purchases. So to help better your sales don't forget about this
It increases website credibility
When your website has a good ranking on the search page, it automatically increases your brand's credibility. The brands that have a low ranking of their business page are unable to attract the attention and trust of the audience. The highest chance of the audience reaching out to your website is only when your page has a good rank. So, for SEO only rely on leading website development company in Noida & Delhi NCR
Website SEO gives a better user experience
Easy navigation, responsive web designs, etc are all important but one can't undermine the effectiveness of SEO in creating the right user experience. A website should surely contain high-quality images, videos, alt text, and content that align with the brand's overall vision and are SEO-oriented. This will surely help in lending a flawless user experience.
If you're able to explain to your targeted audience all about your product \ service through your Website then you can expect higher conversions easily. The apt way to reach the audience is via impactful content which is only possible with SEO. So, make sure to keep updating your website with the right keywords and SEO content
Overall the benefits of SEO are so valuable that they easily outweigh the costs associated with it. You should also consider mobile SEO as a lot of users nowadays use mobile and optimizing mobile SEO will help you to drive the traffic. Remember SEO is a 24*7 promotion and you should not miss out on this and must only trust the company that is the best web development company in Noida  and India