Having a website that does not help your business grow can be a destructive step for your profitability. In today's time with increased competition, it's crucial to have an interesting and engaging website that helps you to better your visitor count and attract potential customers regularly. If you're searching for the best web Development Company in Noida or website development company in Delhi NCR, then contact Netcomm labs today.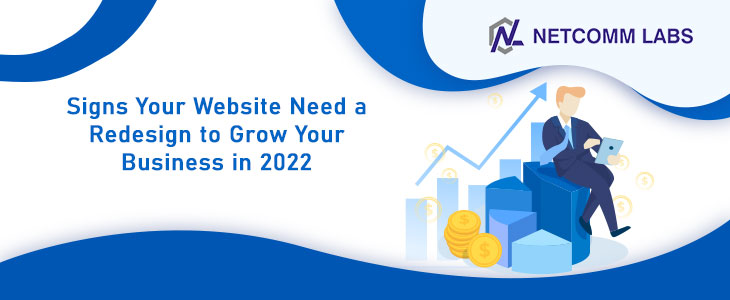 Here's when you need to change or redesign your website.
Slow to load & update content
Everytime you want to make some changes or upload a new blog/article or any other content piece, your website should be able to do this in no time. If you find yourself stuck and the website is taking extra time to upload then it's time to get it redesigned. Also, the slow loading of websites only leads customers to turn away & leave your site.
Outdated look and feel of the website
How your website looks reflects a lot about your company. In the digital era, having a boring website will only decrease your audience engagement rates. The bounce rate will be higher and you might not be able to attract the customers in the right quantity. At such times it's best to get it redesigned for better visitor count.
Not appearing on search engines
Have you ever searched about your company on search engines? Did you find it on the list? If not, then it's time to get it redesigned. SEO is an important parameter to creating your online presence and updating your website content or creating new SEO rich content can help in reaching potential customers.
Website isn't responsive
It's extremely important to have a responsive website that provides a flawless experience on mobile phones along with desktops. A lot of users use their mobile to operate the internet and hence if you haven't prioritised this, then you should
Every Website Development Company in Noida, Delhi-NCR or elsewhere may promise you to deliver promising results however it's always best to research and know about their past work, clientele, and previous projects before finalising your web development company