An effectively built website with the right web design is the need of the hour. The power of the right website is enormous and brands should focus on this for lead generation and marketing their services. Since the new year is here, the following are some of the trends that will surely rule 2023. You will notice these trends in all the popular and leading websites. For all these trends you can contact Netcomm Labs, one of the best website development and web designing companies in Delhi NCR  & India.
Here are the trending web designs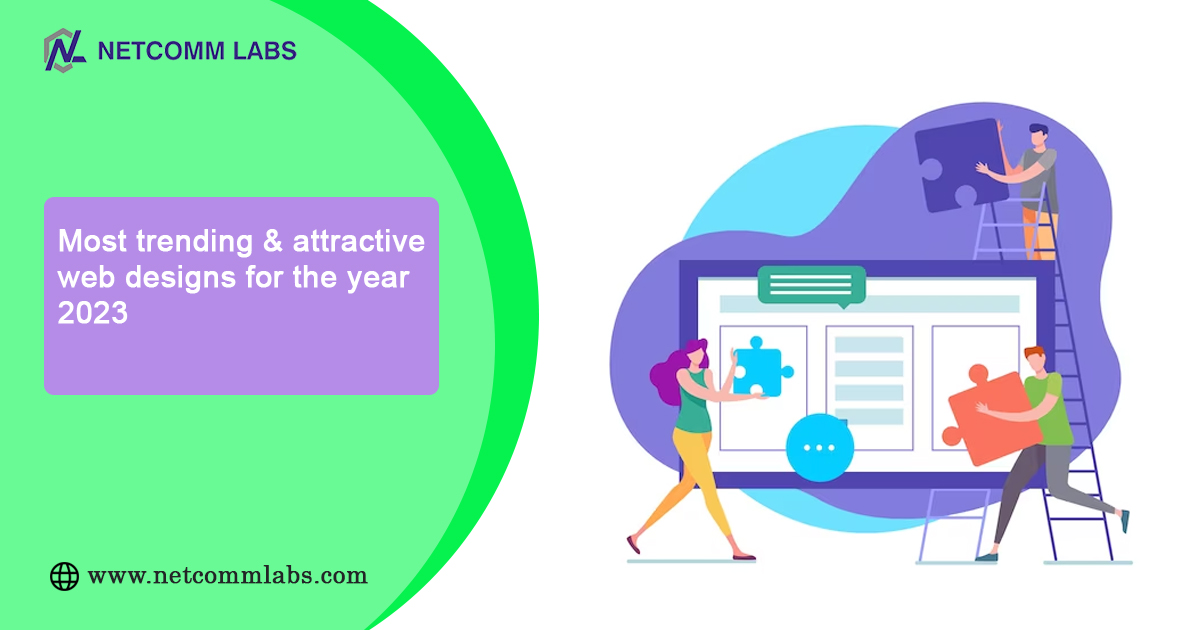 3D illustrations
In 2023 a lot of 3D illustrations will make their way into the websites. Since this is an era of the metaverse, everything should give an experience of virtual reality and 3D illustrations are the best way to do so. You should surely consider having it by onboarding the best website development company in Delhi NCR & India
Highly customized interface
Providing highly customized UI & UX to the users helps in creating an impactful impression of the brand. Dark mode/light mode, voice assistants, highly interactive AI chatbots, etc will be the part of 2023 web design. You should surely take the help of a leading website development company in Noida & India for the best customizations.
Lightweight websites
In today's time, users are not in the habit of waiting and this is why companies are now trying their best to ensure that a flawless user experience is given to users without any delay in the loading time. The top website development companies in Noida, Delhi NCR, and India are doing their best in this direction.
Loading animations
Loading animations are all set to make their presence felt again. This style helps the waiting customers not leave the website and that is why brands are encashing this. You should get this trend incorporated into your website by hiring the top website designing company in Noida Delhi NCR and India.
All these designs will be part of website designs and layouts for the year 2023. The focus remains on user engagement and providing instant information to them without wasting their time and effort. Hence the brands should surely take into consideration the above suggestions.